Owner of the business, founded Pinnacle in 2002 following 18 years in the Electrical industry from Boy to beast. Passionate about the business, our team and customers. Love seeing people develop and make the most of their ability. Avid plodder (runner to younger, fitter, people) and for some crazy reason when looking at the British weather love camping and festivals.
Barry Hall - Sales & Marketing Director
Having been involved in Sales and Management for over 30 years, I've always been driven by a passion and desire to unlock and motivate unexpressed talent which, I believe, lies within us all. Throughout my business life, my overriding desire has been to initiate and influence change in individual thinking by providing the means to help bring about personal achievement and success.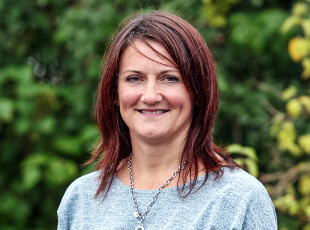 Jenny Newton - PA to Director
I have been working for Pinnacle Solutions as PA to the Director since January 2013. As well as the usual PA duties, I look after all the pre-training preparation for our trainers and liaise with our customers on other training requirements.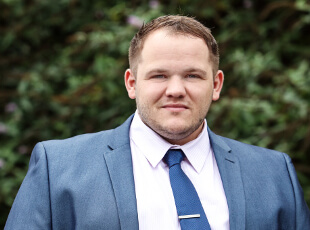 Dale Wood - Recruitment Manager
Manager of all things recruitment at Pinnacle Solutions. Tonnes of experience in dealing with roles at all levels from Trade Counter all the way through to MD. Away from the office, my weekends consist of spending time with my wife and two children as well as our cocker spaniel. I have a huge interest in football following Liverpool home & away whilst also running my sons team playing in the Telford Junior League.
Emma Coles - Marketing & Content Co-ordinator
I joined the company in mid-2016 as their new Trainee Recruitment Consultant. I am profoundly driven to succeed, which makes learning the ins and outs of recruitment so interesting. My main aim is to always ensure flawless placements for both my future clients and candidates and always provide customer satisfaction
Tom evans - office administrator
I am the newest member of the Pinnacle team joining as an Apprentice in March 2019. I am responsible for almost everything pre and post training, as well as sending confirmations for interviews amongst other general admin jobs. In my spare time, I enjoy both listening to and playing music, supporting Liverpool through thick and thin, and socialising with my mates with a compulsory beer or two.
Lucie Anslow - Sales & Management Trainer
I started my career with Pinnacle during Oct 2016 after 3 years as a Health Mentor and Personal Trainer at Nuffield Health. I have now come back to my roots - in both the Electrical Wholesale Industry and Training, which is where I spent the majority of my 13 years' experience, until I moved on to be National Sales Manager for Lighting at Rexel UK